Wire rope thimbles for forming hard reinforced eyes in wire rope loops.
Thimbles are placed on the inside of the loop to retain the shape and protect the wire rope from damage.
Tip: Always match your thimble to the same size wire rope, eg: 2mm thimble = 2mm wire rope.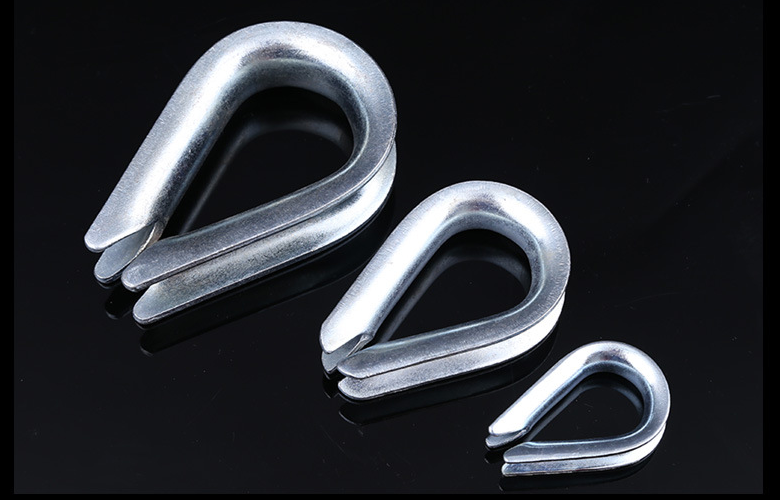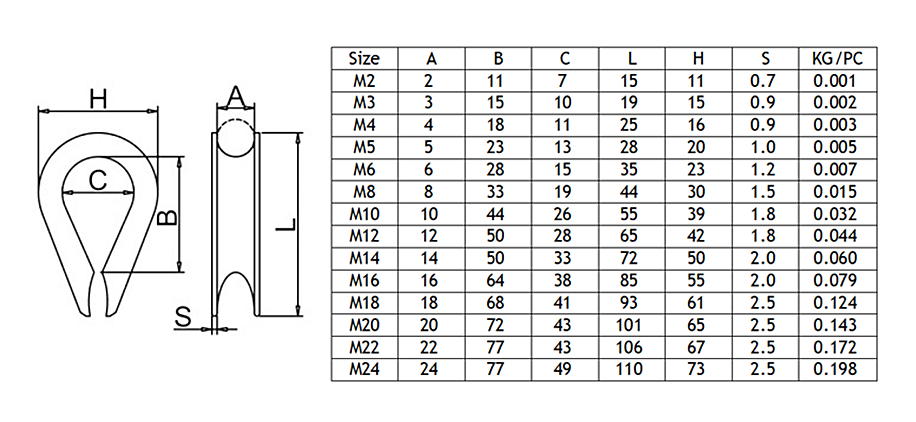 ---
Stainless steel wire rope tube thimble, strong and durable, can provide special more effective protection of the wire rope.
Ideal for marine and industrial rigging and wire rope applications, enables to create a very neat and tight loop on coated or bare wire ropes and cables.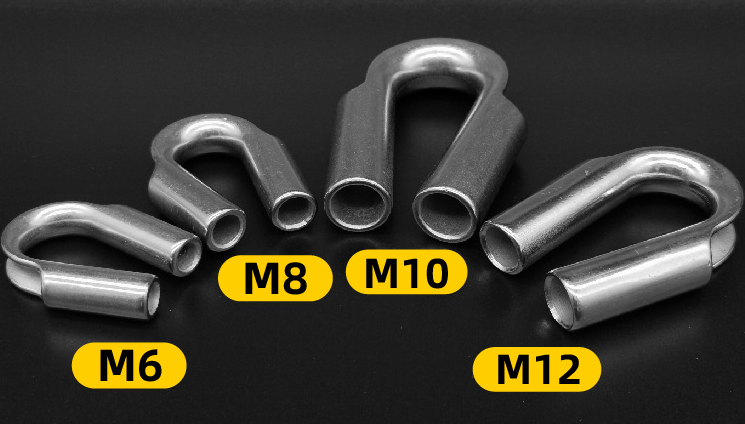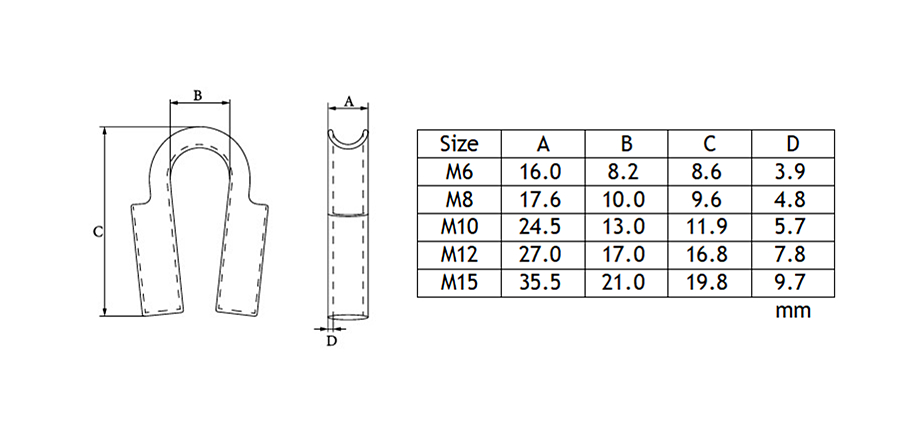 ---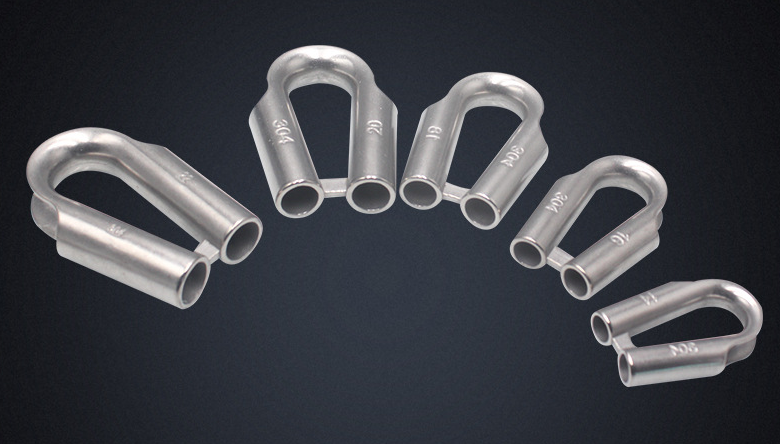 M14, M16, M18, M20, M22, M25, M28
Please click to check Wire Rope Aluminum Ferrules, Wire Rope Grips and Wire Rope Clips.