The clam cleats (jam cleats) in which the rope is hold between the fluted stationary pieces, fits rope size 6mm.
It was made of 316 marine grade stainless steel, quality construction build to last, high weather-proof, rust-proof.
↓ ID6008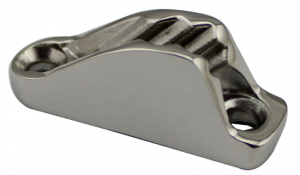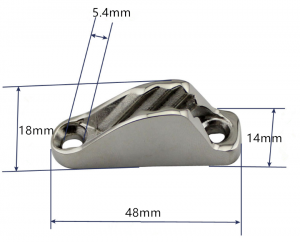 ---
Marine grade 316 stainless steel to resist the harsh marine environment.
With this clam cleat the rope drops down into the teeth to give a quick and positive lock that is easy to release, for ropes of 3-6mm.
↓ ID6009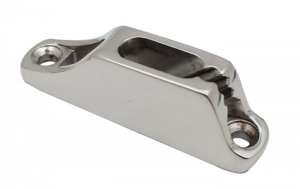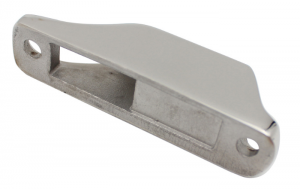 ---
Marine grade 316 stainless steel cam metic cleats, fit rope up to 15mm
↓ ID6010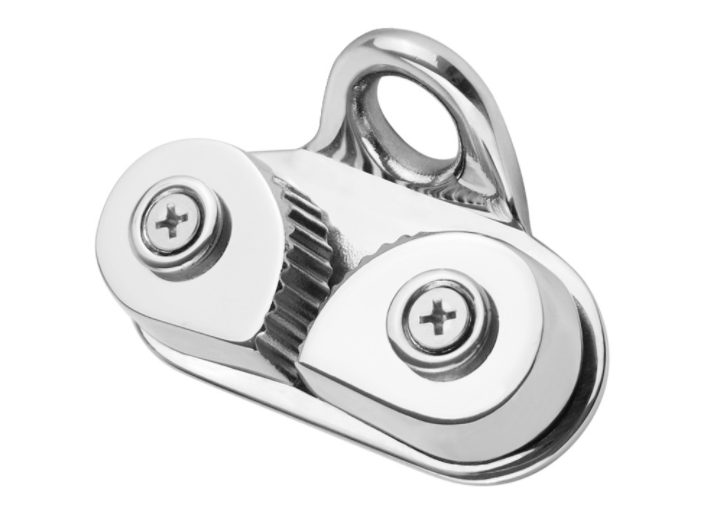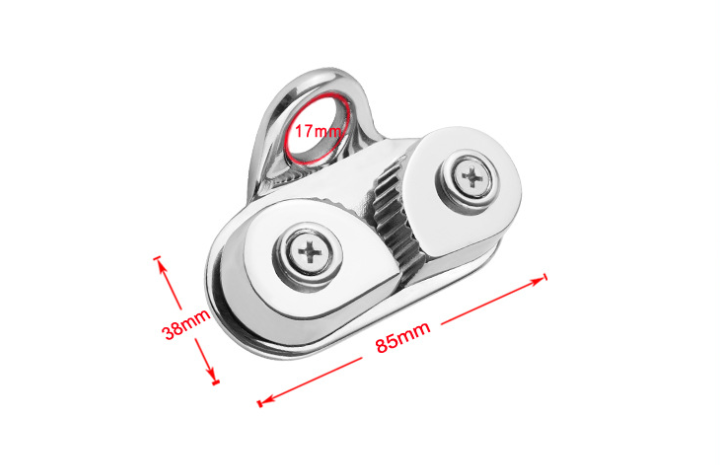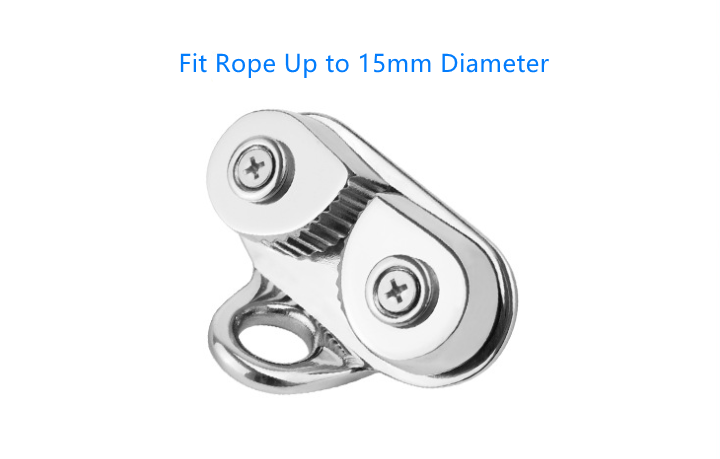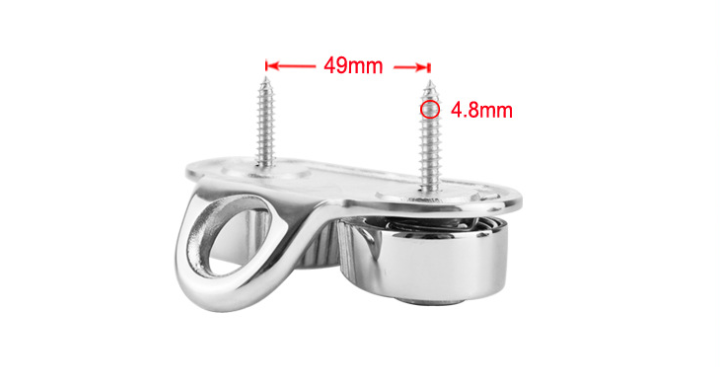 ---
Marine grade 316 stainless steel cam metic cleats, fit rope up to 10mm
↓ ID6011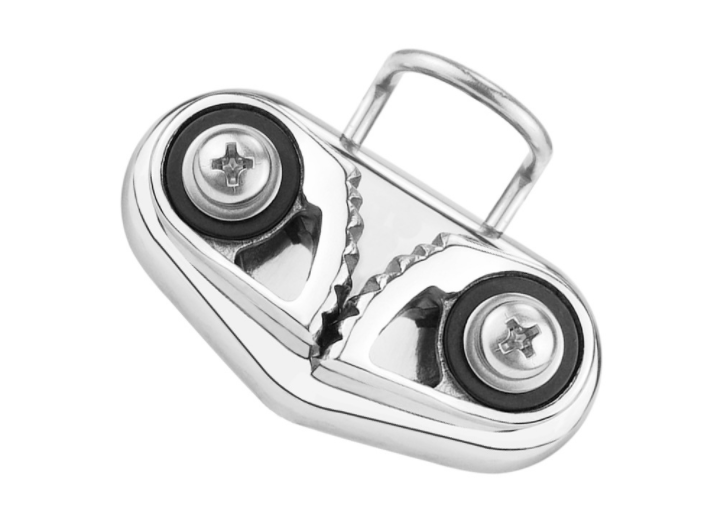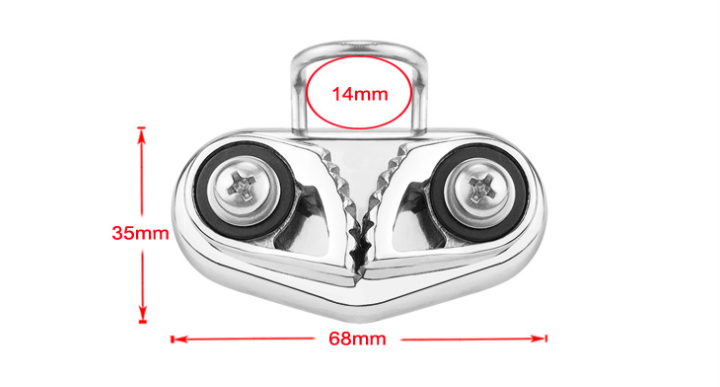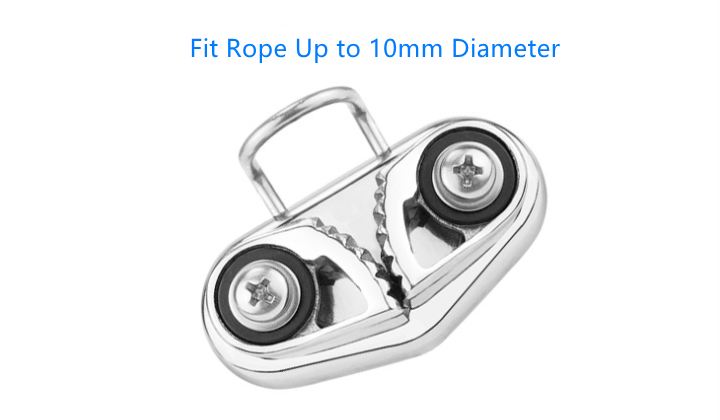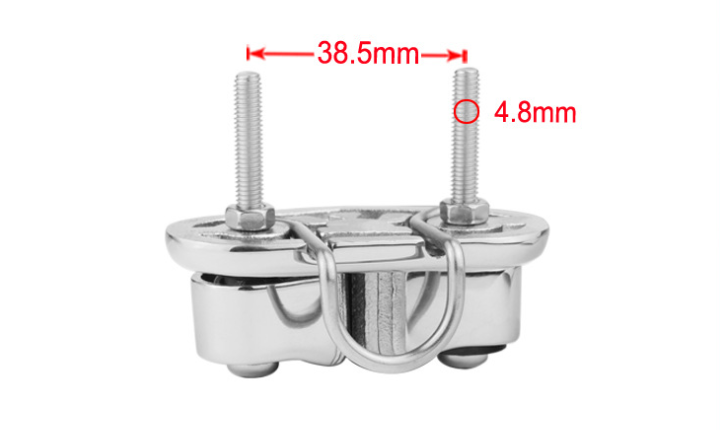 ---
Black anodized aluminum cam cleat, fit rope up to 15mm
↓ ID6012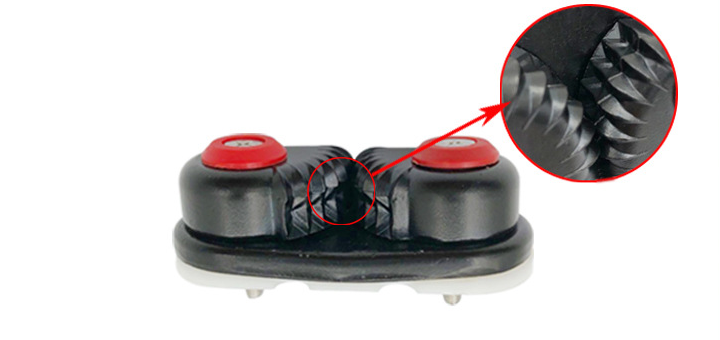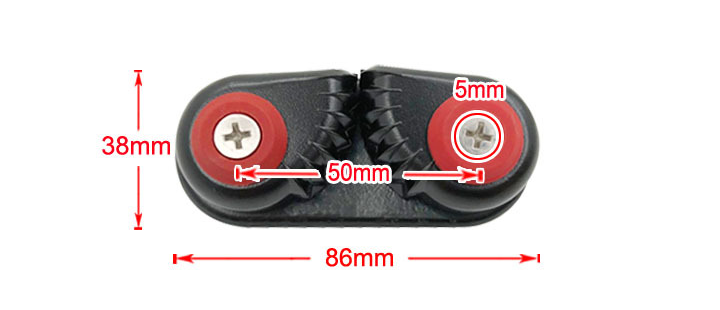 ---
Composite nylon cam cleat with ball bearing, fit rope diameter 3-12mm
↓ ID6014