Types of 316 grade stainless steel boat cleats
↓ The open base flat top cleat is ideal for all applications, can be used on boats as well as docks.
316 Marine grade stainless steel suit for humid environment at sea.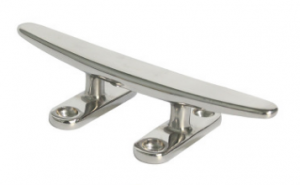 ↑ID6001-01 4INCH
ID6001-02 5INCH
ID6001-03 6INCH
ID6001-04 8INCH
ID6001-05 10INCH
ID6001-06 12INCH
---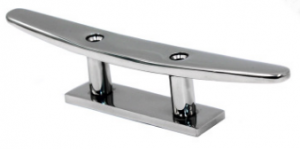 ↑ ID6002-01 4INCH
ID6002-02 5INCH
ID6002-03 6INCH
ID6002-04 8INCH
ID6002-05 10INCH
---
↓ Traditional open base cleat, classic base design provide easy line tie-off.
316 Marine grade stainless steel give best corrosion resistance.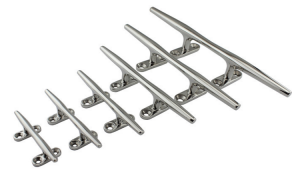 ↑ ID6003-01 4INCH
ID6003-02 5INCH
ID6003-03 6INCH
ID6003-04 8INCH
ID6003-05 10INCH
ID6003-06 12INCH


---
↓ This folding cleat is the most simple installation of any retractable cleats in the industry.
Mounts on surface of boats, require nothing but two holes to fit screws or studs.
Constructed of marine grade 316 stainless steel and brightly polished surface, for maximum corrosion resistance and superior durability.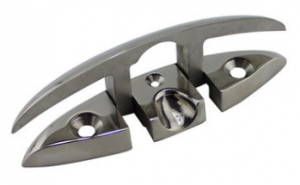 ↑ ID6004-01 5INCH
ID6004-02 6INCH

---
Precision Cast Stainless Steel Push up Cleat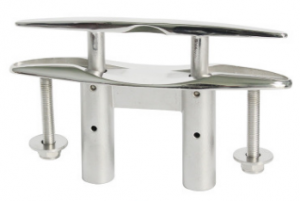 ↑ ID6005-01 5INCH
ID6005-02 6INCH
ID6005-03 8INCH
ID6005-04 10INCH
ID6005-05 12INCH
---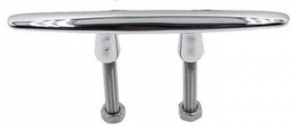 ↑ ID6006-01 6INCH
ID6006-02 8INCH
ID6006-03 10INCH
---
Marine grade 316 stainless steel flagpole rope cleat hook
Boat mooring accessories for boats yachts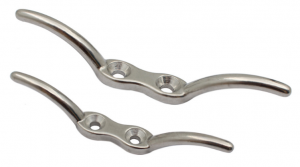 ---

↑ ID6015-01 4INCH
ID6015-02 5INCH
ID6015-03 6INCH
ID6015-04 8INCH
ID6015-05 10INCH
Download the Catalog