ID15001
Swivel lifting clevis chain hook with latch

Material: 304 grade stainless steel
The swivel hook can rotate 360 degrees under work with other rigging accessories, at the same time, you can change hoisting angle at will.
These crane snap hooks can also be used in conjunction with a chain for lifting and pulling applications, there are rated WLL on each hook, suitable for heavy duty industrial and marine environments.
Used for kinds of project hoisting machinery, metallurgy mining equipment, the prot railway loading and unloading, forestry machinery, land transportation, and so on.
---
ID15002
304 Stainless steel eye-shaped sliding cargo hook
---
ID15003
304 Stainless steel cargo hook with spring loaded snap and large eyelet

---
ID15004
304 Stainless steel rotating cargo hook

---
ID15005
Goose head shape 304 Stainless steel hook, eye quick release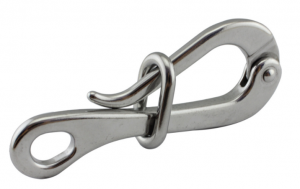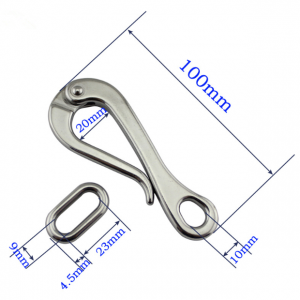 ---
ID15006
304 Stainless steel fork hook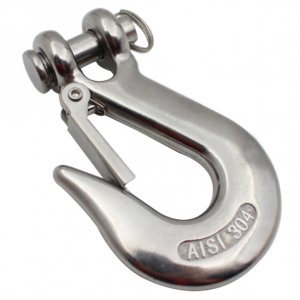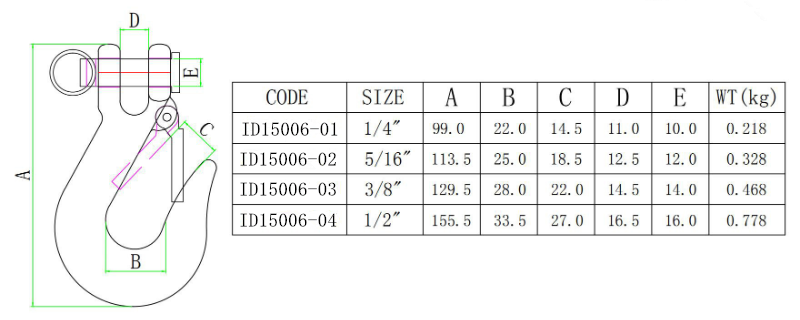 Download the Catalog